Stroke and Neurointervention Clinic
Stroke and Neuro Intervention Clinic was established by Dr.Vikram Huded, Sr Consultant Interventional Neurologist and Head of Neurology, NH institute of Neuroscience Bangalore, with an aim to spread awareness amongst the public and to popularize the field of Neurovascular Interventions. Specialists in our Clinic are leaders in the diagnosis and treatment of a wide range of Neurovascular disorders like Brain stroke, Brain Aneurysms, AVMs, Dural fistulas etc. Patients may undergo a comprehensive evaluation and treatment in the Clinic.
About Doctor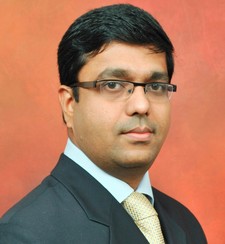 Dr Vikram Huded is a renowned Interventional Neurologist currently based in Bangalore. He is currently serving as the Head of Interventional Neurology and Stroke at NH Institute of Neurosciences, Mazumdar Shaw Medical center, NH health City, Bangalore.
Along with his MBBS, MD in General Medicine and DM in Neurology he has also undergone a two year Fellowship in Interventional Neuroradiology at King Edward Memorial Hospital, Mumbai and attended the Zurich Course on Interventional Neuroradiology, University Hospital Zurich, Switzerland conducted by Prof. Dr. Anton Valavanis.
Dr. Vikram has also successfully cleared the Pierre Lasjaunias Neurovascular Educational Team (PLANET) course conducted by Prof. Karel terBrugge, Prof. In Sup CHOI and Prof. Sirintara P recognized by University of Toronto, Canada. He was also part of a short term Visiting Fellowship Program under Prof. Rene Chapot, Alfred Krupp Hospital, Essen, Germany.
Videos
Public Awareness message on Stroke by Dr. Vikram Huded for SAFET Initiative
Informative articles, videos and health news that may be useful for you.